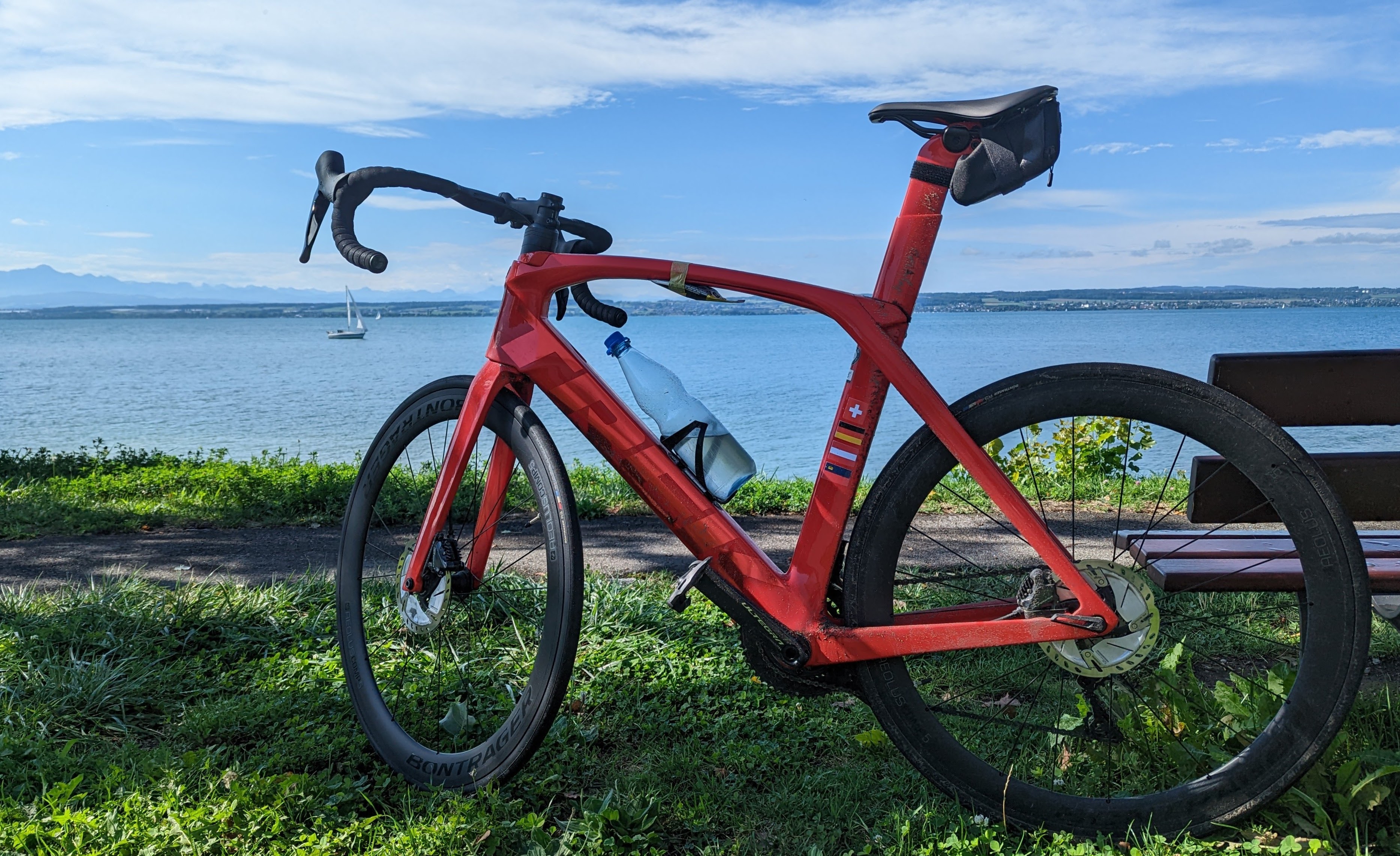 Biking 400km in Under 24 Hours
Since high school I was fascinated by the idea of exploring my physical limits by biking for as long as possible. My first attempt was in Aug 2020 and I ended up with a 261km bike ride. The major limiting factor on that day was insufficient food intake, and neck and wrist pain.
With that knowledge gained I decided in 2022 that it would be time for another such challenge and set the ambitious goal of 400km in under 24h. On several longer rides (160km and 260km) I experimented with different eating strategies to prepare. It worked best for me to eat consistently even when I wasn't hungry.
Johannes – an old friend from school times – was ready to join after he had just completed a long ride from Stuttgart to Paris so we set the date to be September 3rd, 2022 and met in my flat in Zurich.
The weather forecast was absolutely terrible, but due to other appointments we were not able to move the ride to another date and just really wanted to do it.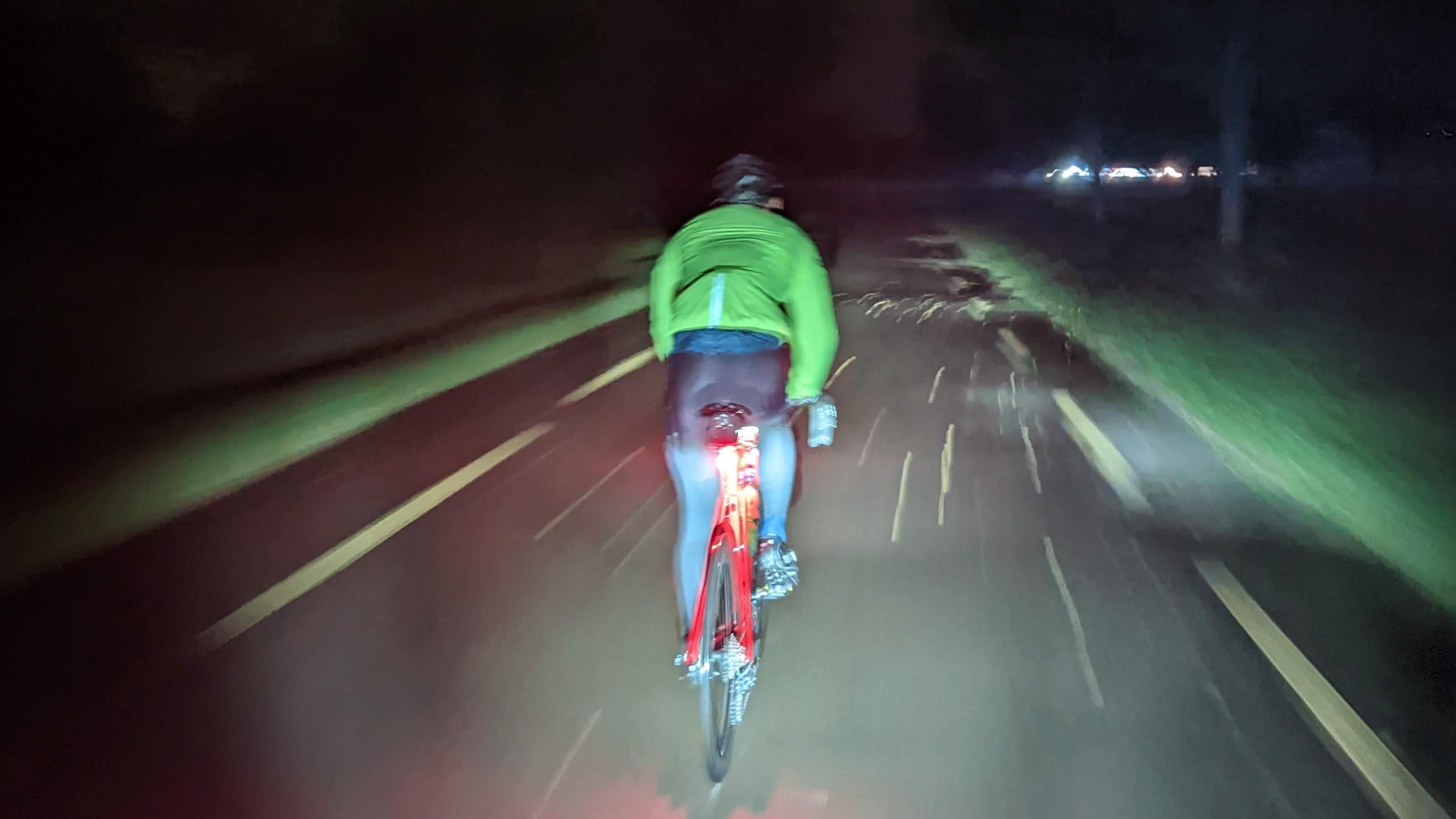 We started out in the darkness at 4:45am, biked past a few people partying at Langstrasse, and got soaking wet during the first 30 min already. After checking out the Rheinfall, we cycled around the lake of Constance which was when the sun finally came out.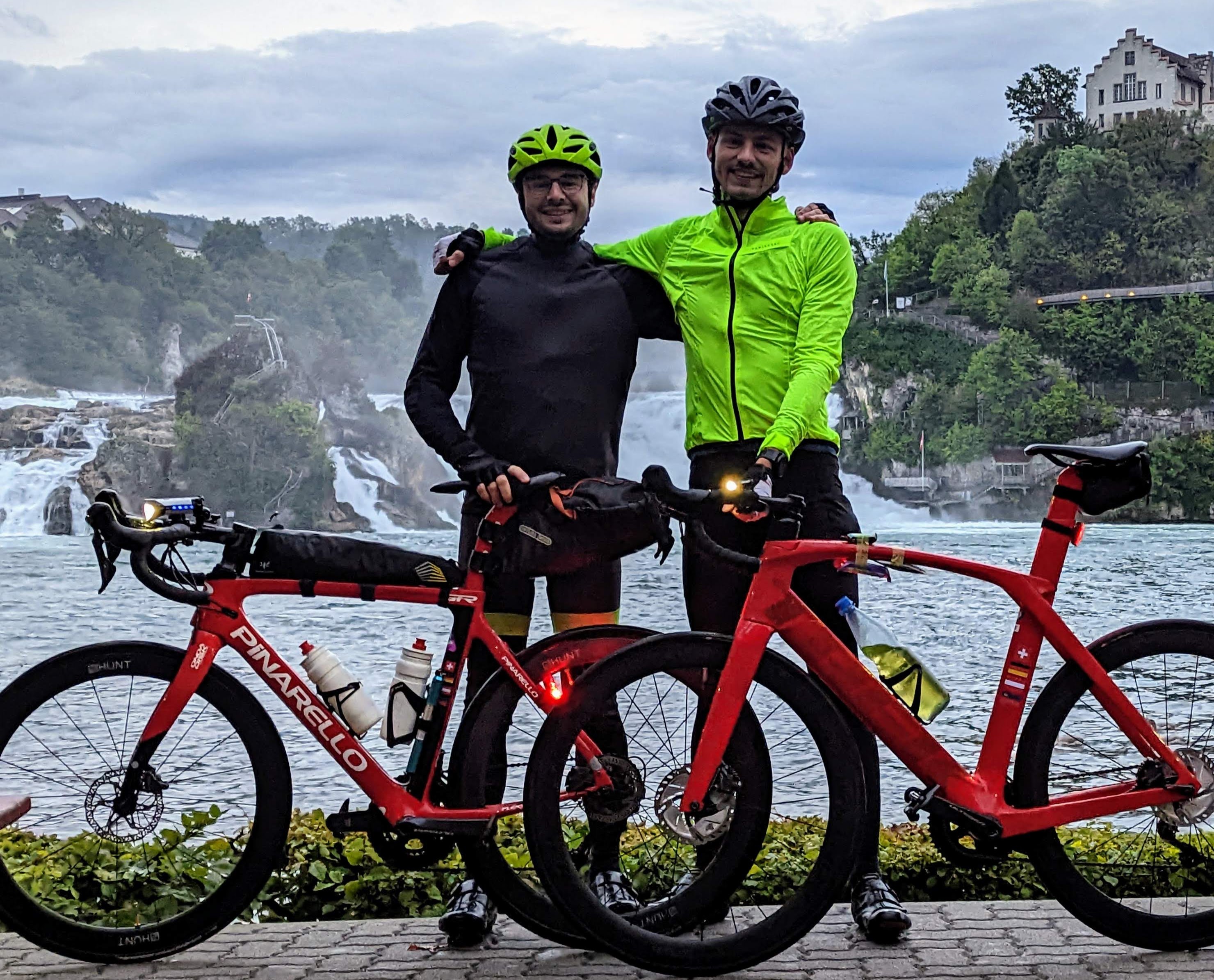 At Bregenz a huge thunderstorm was in front of us, so we took a longer lunch break and waited it out. We were both insanely hungry and the food tasted accordingly. After the storm had passed we continued. Cycling up the Rhein to Sargans was nice, despite of a little headwind. Around km 235 was the point when I felt the most exhaustion, shortly after a shopping break in Lichtenstein.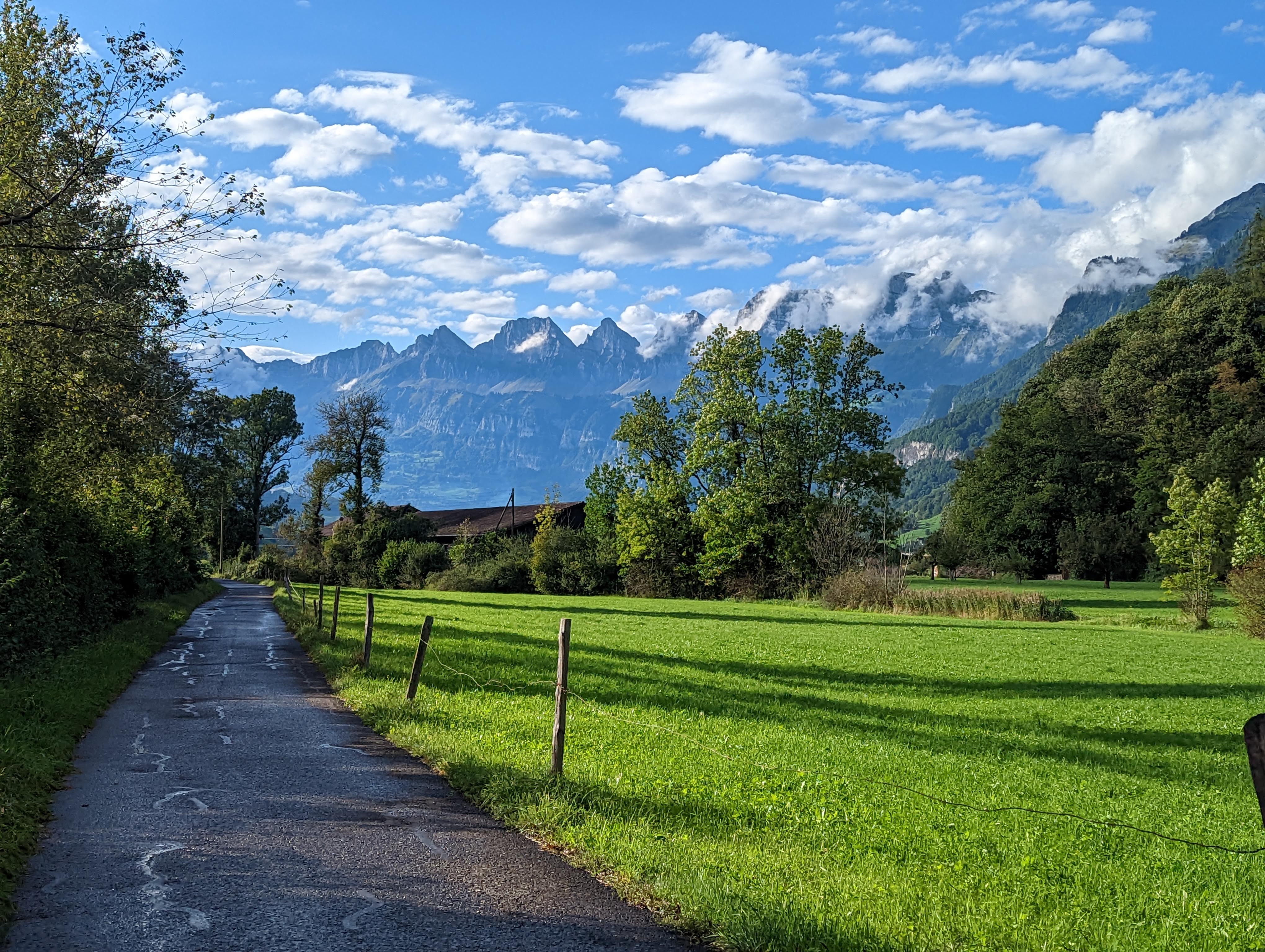 Sargans to Walensee was smooth sailing, the sun came out and we saw some beautiful Swiss landscape. That was until the point when Johannes accidentally ate an energy bar to which he had an allergic reaction. We took another one hour break (also to let a rain shower pass) and cycled slowly back to Zurich where we arrived at night (~22:00). At that point I just ate whatever, even a backup mozzarella on the bike. To make it to 400km, I went for a quick 60km solo ride after a short pit stop.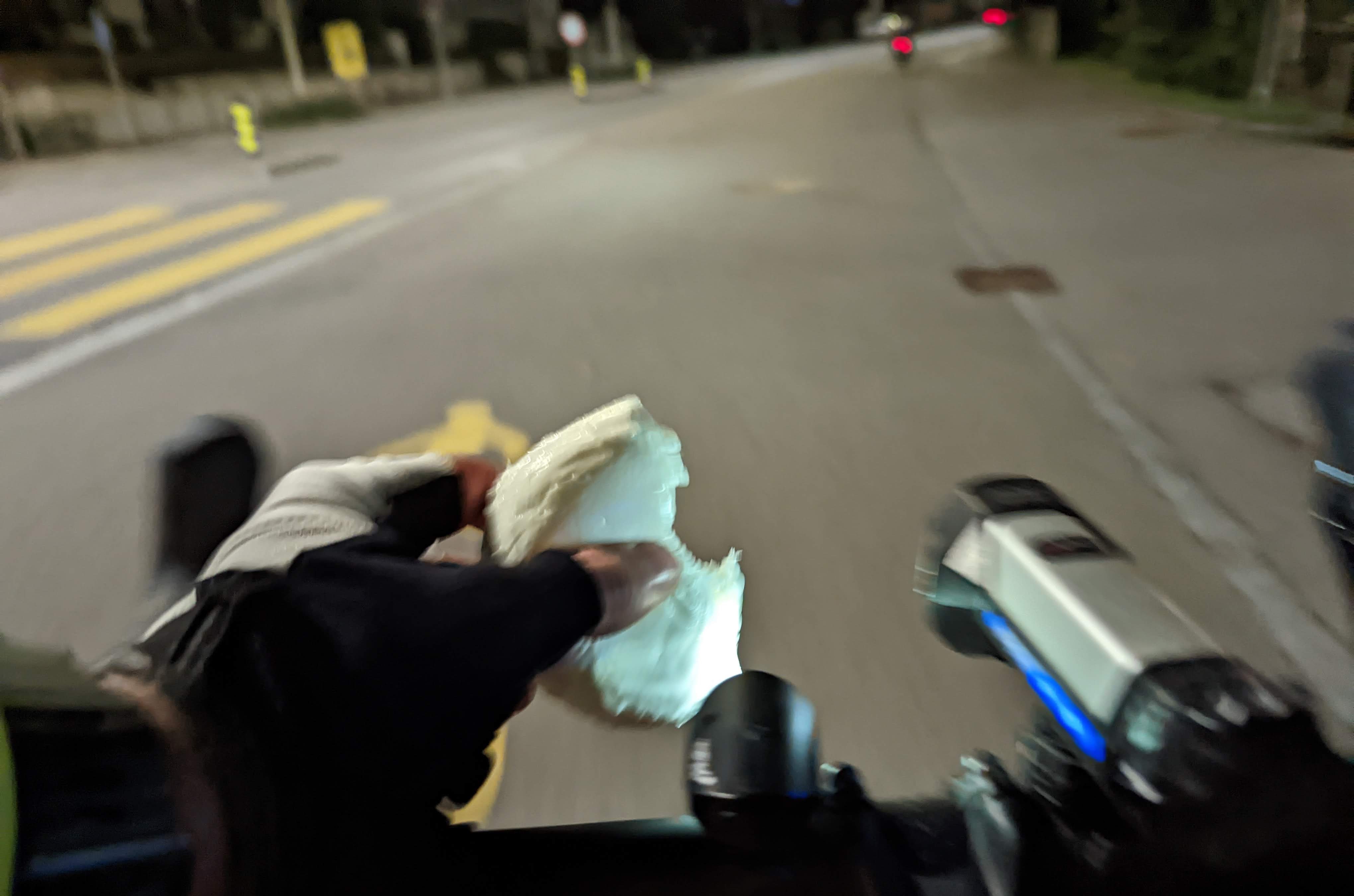 The last part was in complete darkness and it was an interesting experience as well. I was alone in the forest in the middle of the night and knew the 400km were going to happen. Even the stars were visible at some point. That was definitely fueling my mental energy and I would not say the last part was particularly intense. For the very last bit I cycled through the city and just felt really really good.
When arriving at home a neighbor's friend was just coming home from a party and hanging out in front of the house. It was some time before 2am. He kindly took a photo of me and shared the excitement a little bit.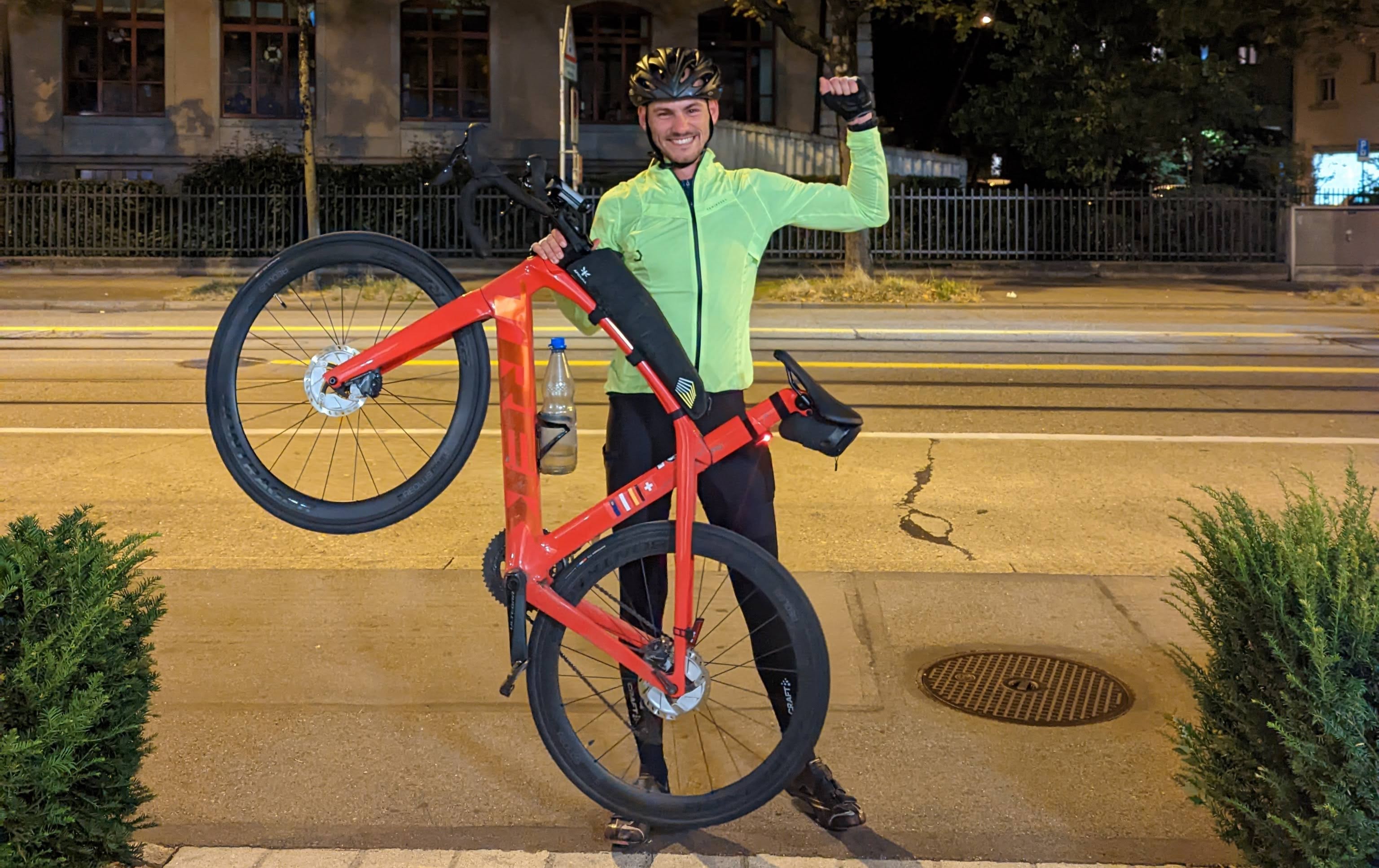 At no point did I feel as if my muscles were exhausted (as they'd be after a fast climb) or I couldn't do another sprint / push harder. Some general physical exhaustion became extremely strong though. Another 100km would have been possible, but hardcore.
What I ate: Huge lunch and dinner the day prior,no breakfast, eight energy bars, two gels, a piece of plum cake, two orange juices, a large + two normal-sized ice creams, three bananas, saltsticks, two mango lassi, one Raffaelo, chips, one backup mozzarella (gave me 2x cycling power :D), full portion of Gulasch with Spaetzle (this was when we waited for the thunderstorm to pass), quarter portion Kaesspaetzle with potato salad, a Flaedlesuppe, one hot chocolate.
Physical issues and pain points: generally nothing problematic. My butt hurt in the beginning (~1-2 hours into the ride), when the pants were soaking wet and rubbing on the skin, but that went away. I was actually very worried about that because it could have easily been a reason to abort the challenge. Knees were 100% fine. Wrists hurt a fair bit towards the end and so did the neck. Back and feet were fine.
During the ride we passed through four countries: Switzerland, Germany, Austria, and Liechtenstein. It was a crazy experience and I am so happy to have done it. The Strava activity is here.
---
Some numbers:
Distance covered: 400.5km
Tesla Model 3 range: 438km (damn!)
Time on the bike: 15.5h
Total time elapsed: 20.2h
Average speed: 25.6km/h
Top speed: 64.3km/h
Elevation gain: 3297m
Average heart rate: 126bpm
Calories burnt: >6500