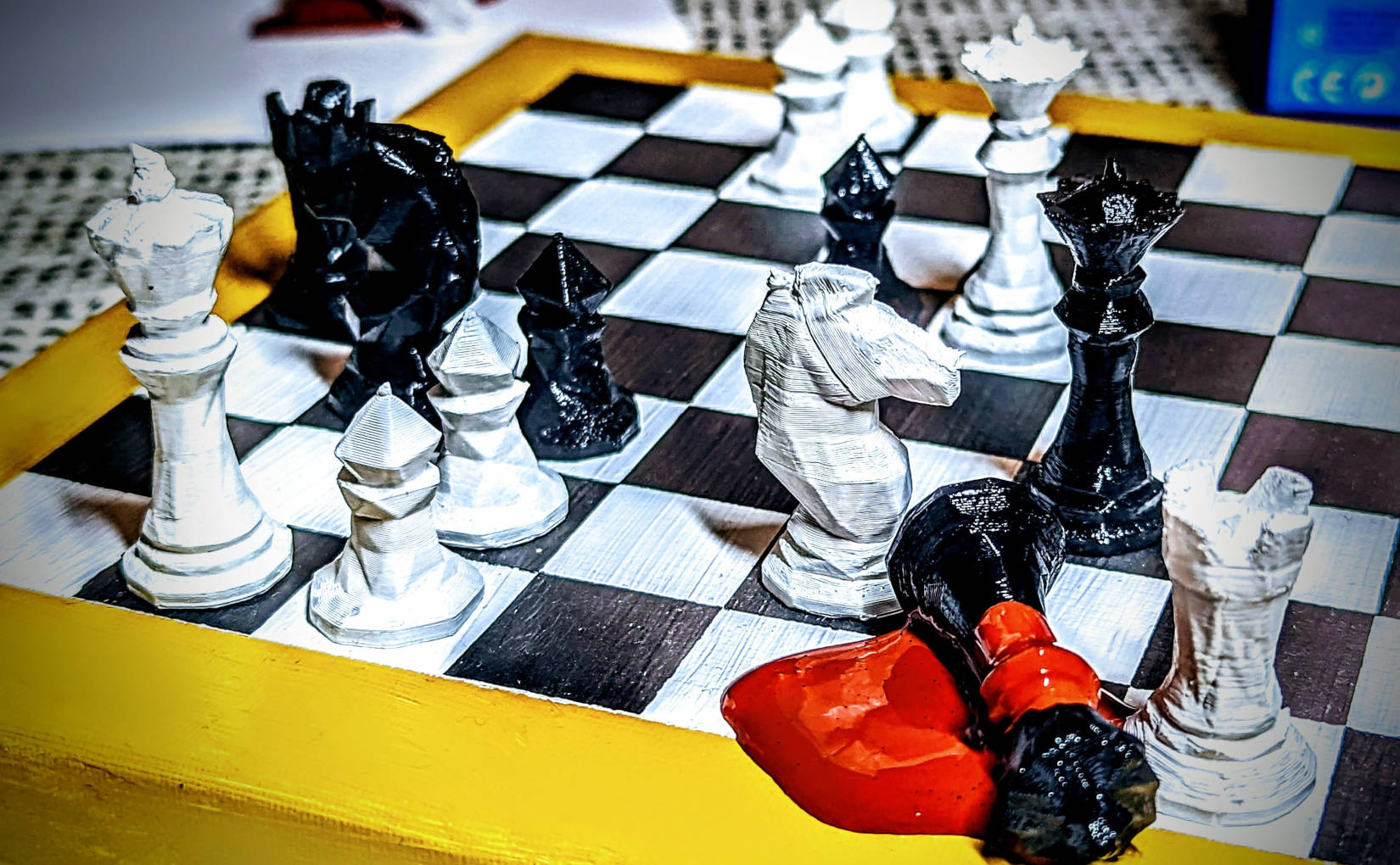 Chess Art: Kasparov vs. Deep Blue
In 1996 the IBM supercomputer "Deep Blue" beat the reigning world champion Garry Kasparov at the game of chess. An event of symbolic significance. I created an artwork which shows the final position of the game, with special emphasis on the defeated human king. This post contains some photos and a making-of video. There is a Wikipedia article about the game.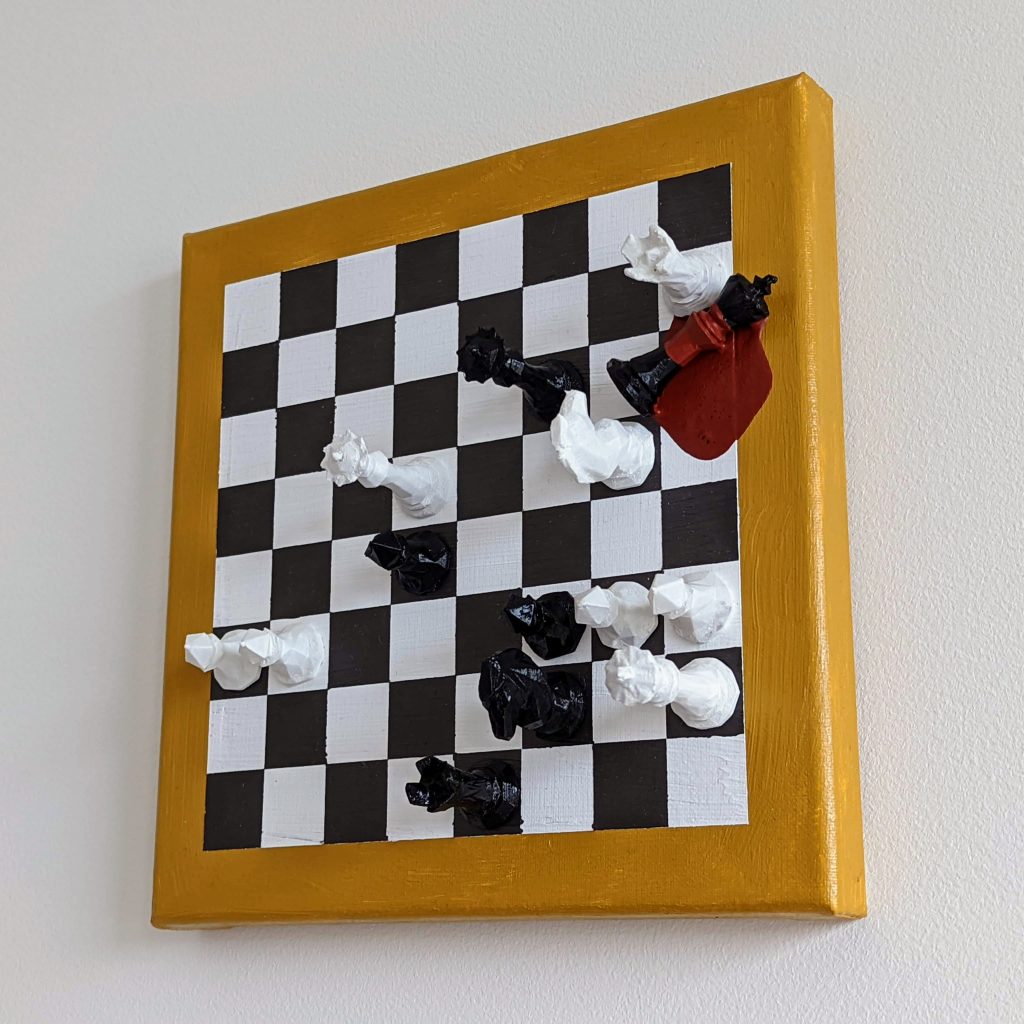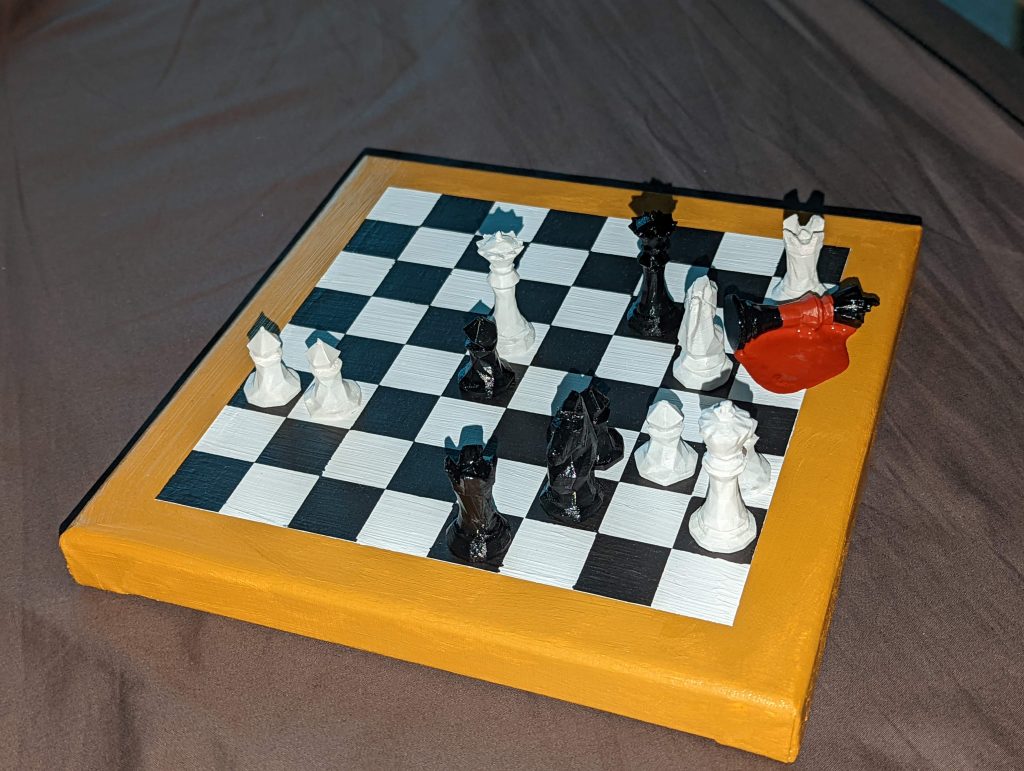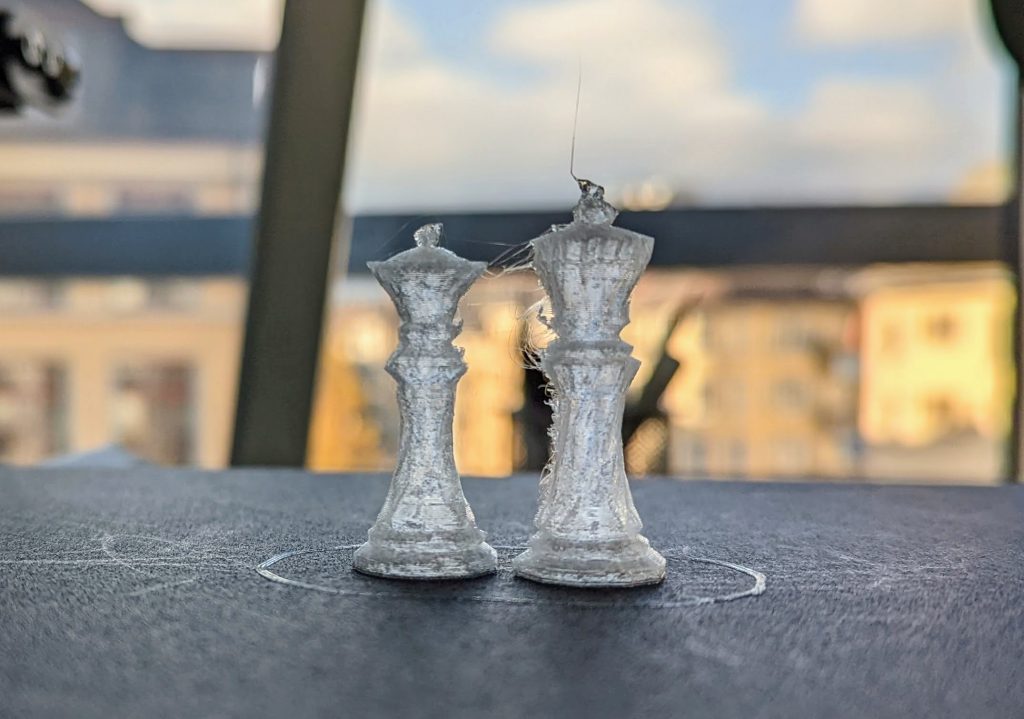 Queen and king right after the print.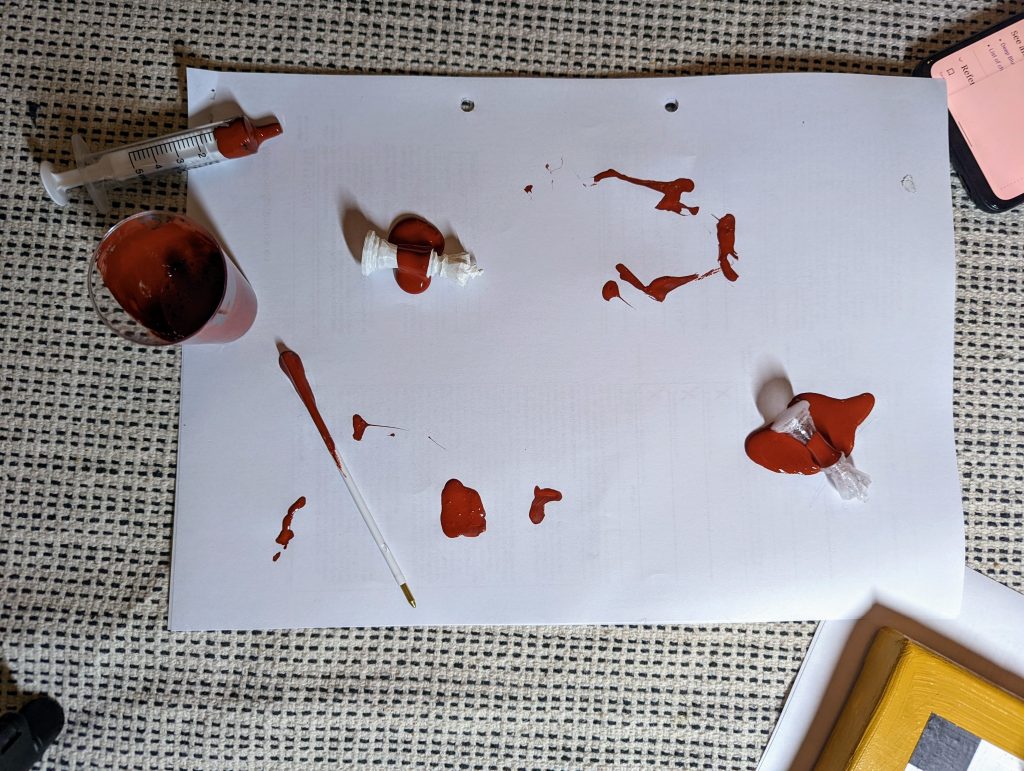 ---