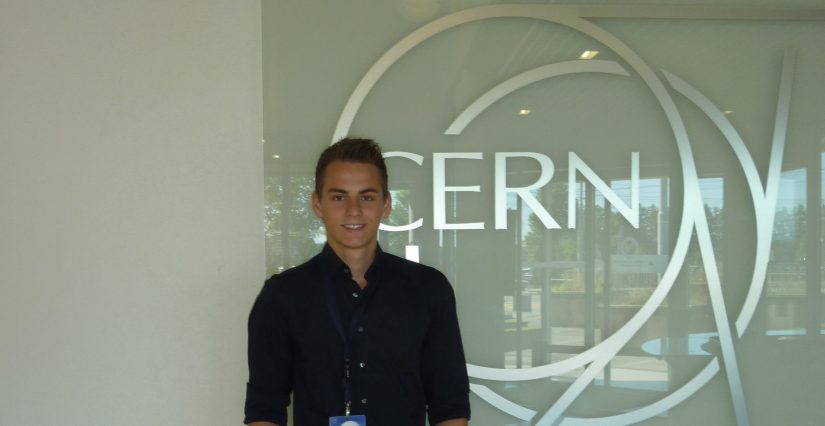 Guided Tour at CERN
On August 24th 2016, I took a guided tour for individuals at the European Organization for Nuclear Research (CERN, Conseil Européen pour la Recherche Nucléaire) headquarters in Geneva, Switzerland.
This post is about that kind of tour. So what did we do at the research organization that operates the largest particle physics laboratory in the world?
The tour started at 11 a.m. at the reception. Parking was for free and so was the whole tour. After all people (about 20 folks) arrived, we started with a 4 min video about CERN. The video contained safety instructions and told us what to expect. After that, the group walked over to a visitor building.
There, our guide started another video which came with some kind of a light show: Beamers pointed at the first particle accelerator (built in 1957) which was on exhibition. The movie was primarily about the history of CERN and its major discoveries.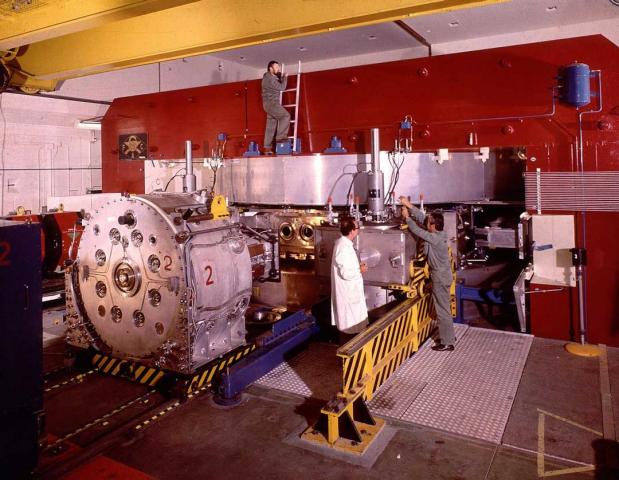 The 600 MeV Synchrocyclotron (SC), built in 1957, was CERN's first accelerator. It provided beams for CERN's first experiments in particle and nuclear physics. Image source

The next stop was at the ATLAS control room and detector building. Since the detector is 100 m below the surface, we could only see the control room which was quite impressive though.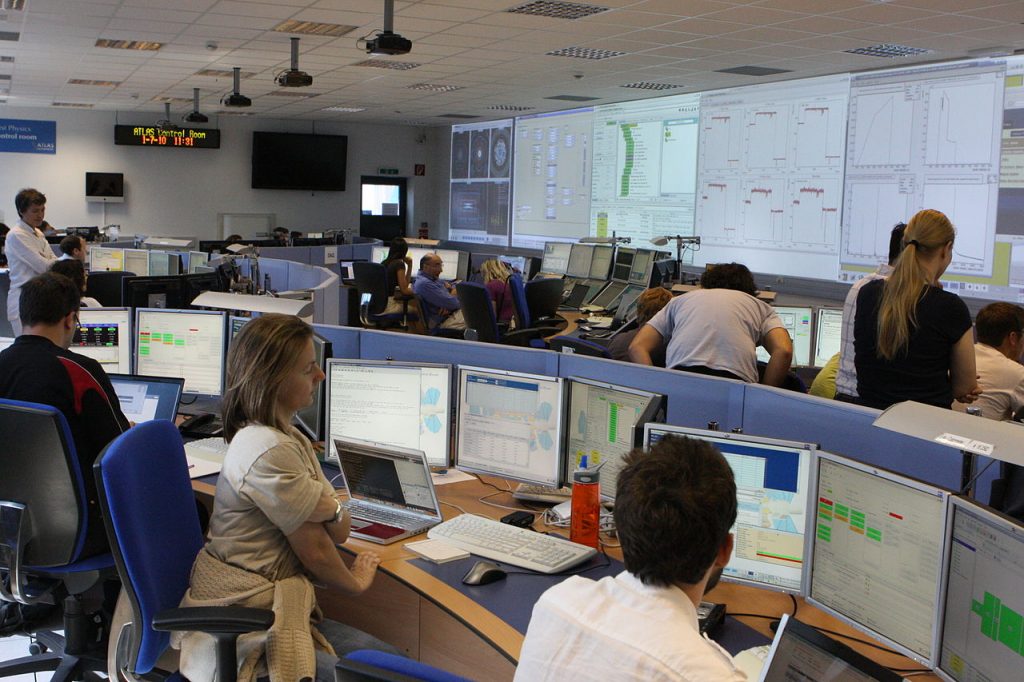 CERN ATLAS Control Room. Image source
Finally, we had the chance to see a 3D video in a conference room (still in the ATLAS building), more videos about ATLAS downstairs, and could ask our questions. The videos were generally quite superficial for people interested in physics. The entire tour lasted 2 hours.
In summary I would describe the tour as follows:
Many interesting videos
Not focused on physical background
Possibility to ask questions, competent responses from the guide
Impression of the CERN buildings
No direct view on the tubes
You can book guided tours on the CERN website: http://visits.web.cern.ch/tours/guided-tours-individuals. Important to know is that booking opens for a specific day exactly 15 days in advance at 8:30 a.m. Central European Time or Central European Summer Time. Usually, it then takes a few minutes or maybe up to half an hour until no space is available anymore for that day, so organizing your tour is a bit of a challenge. A few more places appear to be offered three days before the visit.